Citizens of VINIMONDO
Discover the next destination!
Do you consider yourself a genuine traveler in the world of international wines?
It's time for you to be rewarded for this journey!
Should you wish to proceed to the next level of your experience in the world of wine, join the Citizens Of VINIMONDO community.
How?
You can get VINIMONDO citizenship right now! The first thing you have to do is have an account on the site. The second step is to indulge in the variety of our portfolio. When your orders have reached the amount of 1000 LEI, you become a PRIME CARD member and receive 100 VINIcoins (1 VINIcoin = 1 LEU). After reaching this threshold, you will be rewarded for each purchase with other VINIcoins worth 2% of the order placed by you.
You will also benefit from dozens of special discounts, birthday gifts and many other surprises.
After exceeding the amount of 10,000 LEI, we offer you FULL PASSPORT in the CITIZENS OF VINIMONDO community.
What does this mean?
In addition to all of the above advantages, you benefit from a "grace" period in which you can purchase En Primeur wines, you are offered considerable discounts on selected products, and you can receive invitations to online and/ or offline events by the VINIMONDO team.
VINIMONDO membership begins when you reach one of the two thresholds set out above and is valid for three months.
So, suppose you will not order wines with values ​​corresponding to your membership type, respectively PRIME CARD or FULL PASSPORT, during this time. In that case, you will no longer have access to the list of available benefits.
However, this is not an issue. You can return to our community at any time. Even if your period of citizenship has ended, you may continue to use the VINIcoins obtained until the end of the loyalty program.
Benefits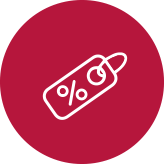 Discounts
to the wines participating in the program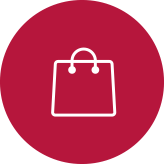 Surprise gifts
on the occasion of your birthday or name day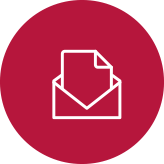 Invitations
at future offline events - tastings / excursions / vineyards / wineries