Orders from January 21-24, 2022 will be delivered with priority starting January 25, 2022.
Thank you for understanding!
Vin Renato Ratti
Renato Ratti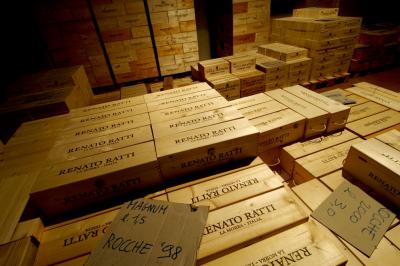 Renato Ratti winery was built on the family conviction that the greatness of Barolo is found in the vineyards of the Barolo zone and in the sub-zone of La Morra. Renato Ratti purchased his first vineyard in 1965 in the village of La Morra, a sub-region of Barolo, which is known for producing elegant red wines from the Nebbiolo grape variety. Ratti was among the first to produce a single-vineyard Barolo in the 1960's and created the first detailed map of the region's historical crus in the 1970's. Since 1988, the winery has been run by second-generation Pietro Ratti, who oversaw the construction of a new gravity flow cellar in 2005. Nowadays, from the 40 ha of vineyards, the Renato Ratti winery produces around 150,000 bottles from the traditional denominations of the area: Barolo, Nebbiolo d'Alba, Barbera d'Alba, Dolcetto d'Alba. Among their most renowned vineyards are Marcenasco, the site where Renato created Barolo's first single vineyard wine in 1965, and the two vineyards that are home for Ratti's internationally acclaimed single vineyard Barolos today — Conca, in one of the oldest sub-zones in Barolo where Benedictine Monks made wine back to the 12th century, and Rocche dell'Annunziata, considered one of the most important sites in all of Barolo.