Orders from January 21-24, 2022 will be delivered with priority starting January 25, 2022.
Thank you for understanding!
Vin Travaglini Gattinara
Travaglini Gattinara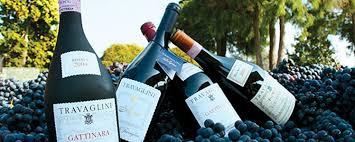 Travaglini is a family-owned wine estate in the tiny Gattinara appellation within north Italy's renowned Piedmont region. Established in the 1920s by Clemente Travaglini, the winery is Gattinara's one of the most esteemed producer of traditional, limited-production wines from the Nebbiolo grape (known locally as "Spanna"). Travaglini owns 59 hectares of land, 44 of which are planted with vines. Nebbiolo is the main grape cultivated and the vines are between 6 and 45 years old. A small parcel is dedicated to Vespolina and Uva Rara, two native varieties used in the production of "Cinzia" wine. In order to achieve the best results, all vines are planted facing south and southwest and trained using the Guyot trellis method. Planting density varies according to vine age, with the older plants at 3,500 vines per hectare and the younger plants at 5,000 vines per hectare. Travaglini wines are easily recognized by their distinctive bottle shape, featuring a unique curve that fits naturally in the palm of the hand and serves to catch sediment during decanting. Designed by a glassmaker to celebrate the excellent 1952 vintage, the bottle was so well received that family decided to keep it as their trademark.