Orders from January 21-24, 2022 will be delivered with priority starting January 25, 2022.
Thank you for understanding!
Vin Agrapart
Agrapart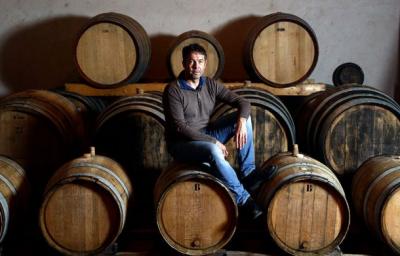 Founded in 1894, this has become one of the finest grower estates in the Côte des Blancs under its current proprietor, Pascal Agrapart, who has been making wines here since 1984. Today the Agrapart vineyards spread over 12 hectars in the heart of the Côte des Blancs. Since its creation the Champagne Agrapart and Sons is a Champagne maker vintner. The champagne maker vintner has the privilege of mastering at all times the maturing of the grapes and hence the progression of his wine. The chalky soil, specific to the Côte des Blancs, allows Agrapart to work the Chardonnay grape variety, known especially for the freshness, elegance and finesse it brings to the wine. Composed of 50 plots, of which certain are over 65 years old, the average age of the vines being about 40 years. Agrapart works according to natural rhythms and sensibilities, without any chemical pesticides or herbicides. Pascal Agrapart always ferments his wines with indigenous yeasts, which he feels is crucial to the expression of terroir, and a portion of the wines are aged in old, 600-litre oak casks. His non-vintage cuvées are of uncommonly excellent quality, while his three vintagedated Champagnes – Minéral, L'Avizoise and Vénus – all come from specific terroirs in Avize and Cramant, sourced from the same parcels each year. Each has its own individual personality, offering a terrifically detailed and refined expression of site.